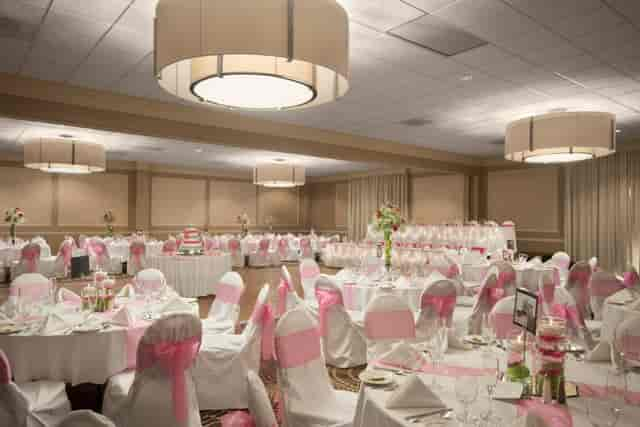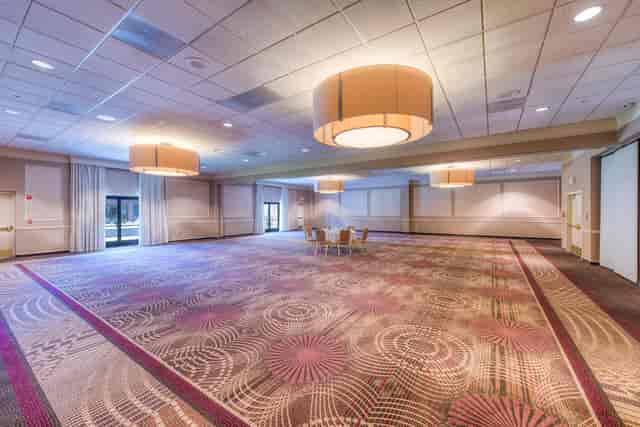 Weddings & Receptions
Refreshingly Unexpected, Surprisingly Affordable!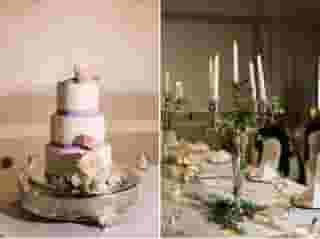 Weddings are about love and dreams, family and friends. Make your dreams come true when you let Café Bricco handle the details. The Grand Ballroom at the DoubleTree by Hilton Akron/Fairlawn is the perfect location as every single ceremony and/or reception is designed to be as unique as each couple. Your wedding guests are sure to enjoy the food and beverages prepared by Café Bricco's chef and staff.

With our professional team, planning your wedding will be simple and stress free. The DoubleTree by Hilton Akron/Fairlawn can reserve a block of rooms for your out-of-town guests and our event team will create the ceremony and/or reception of your dreams. We are dedicated to providing you with personalized attention and superior service.

Relax and enjoy your fairytale wedding. We vow to help make it perfect.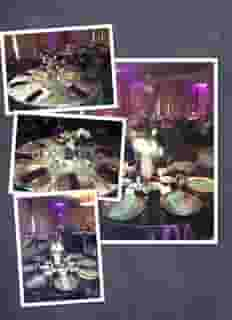 Celebrate your wedding with Café Bricco at the DoubleTree by Hilton Akron/Fairlawn. Our newly remodeled Grand Ballroom will seat up to 200 people, reception style. We offer our guests affordable luxury as well as personalized service. Let our professional staff help make your dreams come true. Our elegant, yet affordable packages that include the following:

+ A beautiful display of fresh vegetables, cheeses, crackers and dip garnished with fresh fruit served during the first hour of open bar

+ Four hours of open bar serving the following: SKYY Vodka, Beefeater Gin, Bacardi Rum, Captain Morgan's Rum, Canadian Club Whiskey, Jack Daniel's Bourbon, J&B Scotch, Peach Schnapps, Amaretto, Beer (select three: Miller Lite, Michelob Ultra, Budweiser, Bud Light, Coors Light, Labatt Blue or Molson Canadian), White Zinfandel, Chardonnay, Cabernet and Merlot wines

+ Champagne toast for the wedding party

+ Your wedding cake cut, plated and served

+ Coffee Station with Regular and Decaffeinated Coffee and Hot Tea

+ Overnight accommodations for the bride & groom with breakfast the next morning

+ Gratuity and tax included in all packages

*There is a minimum dollar requirement for all wedding receptions and facilities fee. A non-refundable deposit of $500 is required with the signed contract.
For more information, or to schedule a tour contact: